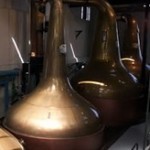 Mission Statement
To provide professional customs, excise, trade, VAT, VRT, compliance, advisory services, and trade solutions to all businesses that trade nationally and internationally in raw materials, commodities, intermediate and finished products.
Our Clients
We provide services to:
– MNC's;
– SME's;
– Individuals;
– Accountancy Firms; and
– Legal and Tax Advisors providing services to their clients.
in Ireland, the UK, and mainland Europe.
Business Sectors
We have extensive Customs and Trade experience in many industry sectors including:
– Electronics;
– Alcohol, Tobacco, Mineral Oils;
– Pharmaceutical;
– Medical Devices;
– Plastics;
– Textiles;
– CAP;
– Motor Trade;
– Cosmetics;
– Aviation;
– Healthcare; and
– Chemical.
How we Operate
At CEICL, we are prepared to invest our time in your business to identify duty saving opportunities or highlight potential duty exposures. If we identify any opportunities or exposures, we will follow up with a detailed, costed proposal outlining what we will do for you, how long it will take, and delivery expectations.