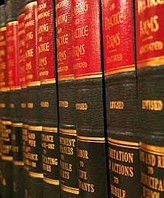 Section 404 of the Sarbanes-Oxley Act ("SARBOX") requires business management to establish, document, monitor and attest to the effectiveness of their internal controls over financial reporting. This has prompted many businesses to review their customs, excise and international trade systems.
CEICL can help businesses comply with SARBOX. We help management understand customs, excise and international trade risks, and plan strategies to reduce or eliminate those risks.
Our Services
CEICL can assist clients on a global, regional, or local basis. We provide a comprehensive customs, excise and international trade review with recommendations.
We can help clients to:
Identify and quantify potential customs, excise and international trade exposures; and
Develop strategies to correct risks and assist with their implementation.
CEICL can assist business management and audit committees to comply with SARBOX by:
Assisting with provisions for potential customs and excise exposures;

Developing strategies to reduce and/or eliminate customs and/or excise duties and penalties associated with potential customs and excise exposures;

Developing and implementing robust customs and excise reporting systems, and improved customs and excise compliance procedures; and

Identifying customs and excise duty savings and refund opportunities.
Benefit from our Independence
SARBOX impacts auditors who can provide non-audit services such as tax to their audit clients. There is a very strong case to be made for seeking tax advisory services from non-audit service providers. CEICL can offer businesses an alternative to the customs advisory services of their auditors because we are an independent firm of customs, excise and trade advisors. The key benefits in dealing with CEICL are:
No need for reference to and approval by Audit Committees;

Restoration of control for purchase of tax services to business unit management; and

No risk of contravening SARBOX.
Please call us and we can give you a positive steer.