EU EXIT. SUMMARY OF ANNOUNCEMENT BY HMG TODAY 12th JUNE 2020 REGARDING EU TO GB TRADE.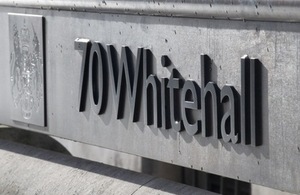 There will be no extension to the Transition Period. We were to have full controls on EU trade from 1st January but, due to delays in progress because of COVID-19, this is not now possible.
From 1st January, declarations will be needed for Controlled Goods but submissions and payments for all other goods may be delayed for up to six months. Traders must have a deferment account. But this not TSP, ie traders do not have to be registered with HMRC. Some high-risk animal and plant products will need to be pre-notified. There will be Customs and Border Force interventions based on risk management. Intrastat arrivals declarations will still be needed.
From 1st July 2021, declarations will be needed for all EU trade, including Safety & Security declarations.
A new support package to help traders get ready will be available, including another £50m for intermediaries.
There will need to be new port infrastructure built and HMG will be consulting with the ports. Where there is no land available at the port, the new build will be inland – obviously, this relates in particular to Dover.
There will be a new Bulk Declaration Scheme for low value imports from 1st January 2021.
There will be various engagement with business over the coming weeks to develop more detail and then the Border Operating Model will be published mid-July. HMG wants to have an improved upstream border readiness program in place so that there are limited delays on exports, ie for drivers to check that they have the right documentation to enter France, and this may include a smart app which is under development.
For more click here