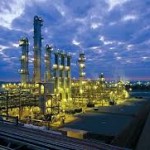 REACH Chemical Regulation Registration, Evaluation, Authorisation and Restriction.
REACH is a new European Community Regulation on chemicals and their safe use and entered into force on 1 June 2007 and will take effect on 1 June 2008. The aim of REACH is to ensure a high level of protection of human health and the environment as well as the free movement of substances, on their own, in preparations and in articles, while enhancing competitiveness and innovation. REACH should also promote the development of alternative methods for the assessment of hazards of substances.
REACH is based on the principle that it is for manufacturers, importers and downstream users to ensure that they manufacture, place on the market or use such substances that do not adversely affect human health or the environment. Its provisions are underpinned by the precautionary principle. The legislation will require virtually all substances to be registered with the Agency appointed to monitor such goods if the amount of the substance exceeds one tonne.
Definations:
Substance – a chemical element and its compounds in the natural state or obtained by any manufacturing process, including any additive necessary to preserve its stability and any impurity deriving from the process used, but excluding any solvent which may be separated without affecting the stability of the substance or changing its composition;
Preparation – means a mixture or solution composed of two or more substances
Article – means an object which during production is given a special shape, surface or design which determines its function to a greater degree than does its chemical composition.
REACH Regulation – click here