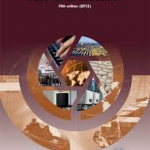 Following the end of the 2017 review of the HS, many classification codes changed with effect from I January 2017. The classification codes used for Intrastat reporting and customs clearance at import and export may be impacted. We suggest you check the following:
Classification used for Import and Export Customs clearance codes;
Preferential Origin Qualification criteria;
Binding Customs Rulings, tariff and origin;
Customs Special Procedures,
Intrastat Returns;
Duty Suspensions; and
Trade Protection measures that affect your business, i.e. anti-dumping and countervailing duties, and tariff quotas.
Your should ensure that your customs clearance agents/carriers are informed, as the impact of the changes may cause shipment delays or result in unexpected duty bills or penalties.